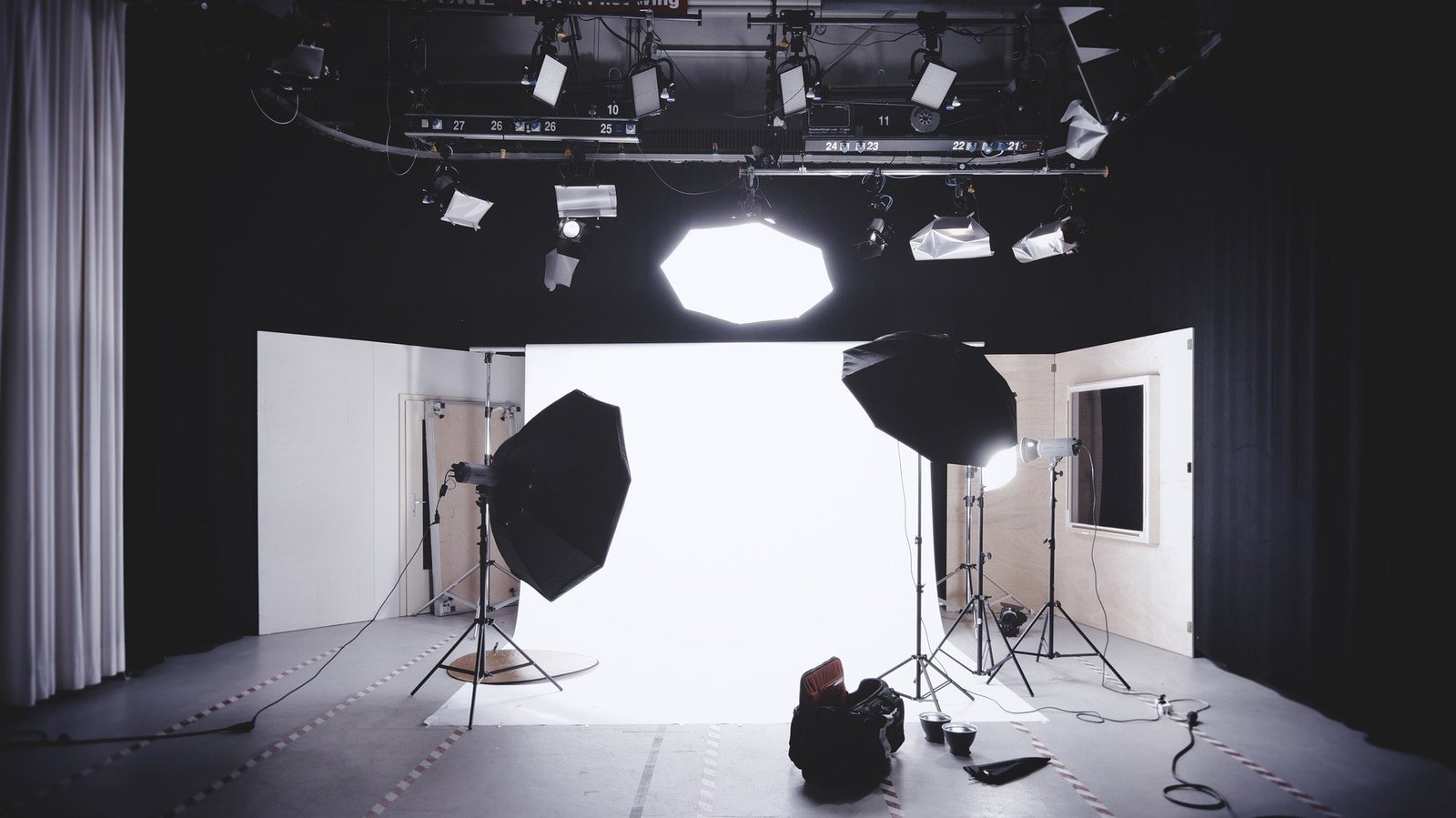 LED lighting is essential for photography and videography. It's often confusing when you're searching for photography lighting. How do you know what the best lighting options are for your work? Thankfully, we've found the best LED lights for photography.
Whether or not you're looking for budget-friendly lighting or on-camera lighting, here are the best LED lighting options for photographers:
Best Overall LED Light
Aputure LS C120D II
Our best pick on our list of best LED lights for photography is the Aputure LS C120D II. We picked this as the best LED light for photography because it comes highly rated by customers and works like a dream.
Features & Specifications
Color rendition for filmmaking is the most accurate. CRI rated 96+ and TLCI rated 97+.
25% brighter than the original C120D.
Draws in 20w more power than the original 120D.
The controller and ballast are all in one unit.
Stands up to heavy use.
30,000 lux at .5m.
Re-designed power adapter.
Features new DMX lighting function.
Customer Reviews
Customers like you love this best LED light for photography because it's so bright and quiet, too. The reason why it's highly rated is because it outbeats the former models and competition.
Best Budget LED Light
Neewer Metal Bi-Color LED Video Light
Our best LED light for photography on a budget is the Neewer metal bi-color LED video light. With long-lasting bright bulbs, this LED light is not only affordable but highly loved amongst customers.
Features & Specifications
Features 660 LED bulbs including a blue appearance panel, 330 white and 330 yellow LED bulbs that are long-lasting.
Variable white balance from tungsten to daylight 3200 to 5600K.
Comes with a U-mount bracket so you can adjust lighting angles accordingly with your shooting environment.
Made of premium materials like aluminum alloy.
Multi-use: place on the lights stand your desk, ground, wherever you work.
AC/DC power adapter or lithium ion battery options (battery not included)
Includes a white diffuser for softening harsh light, barn doors, and a carrying bag for easy storage.
Customer Reviews
Customers like you love this best LED light for photography because at an affordable price you can use this light for professional looking work. Customers recommend handling the light carefully and utilizing the carrying bag.
Runner Up Best LED Light
Godox VL150 LED Video Light with BD-04 Barndoor Kit
Our runner up best LED light for photography is the Godox VL 150 with barndoor kit. Get high light brightness and accurate color rendition with this amazing light .
Features & Specifications
6100 lux with reflector. 1m bare bulb and 5600K-balanced VL series. They help you get accurate color rendition with CRI and TLCI ratings of 96 and 95.
Dimming from 100% to 0%.
Comes with a remote control and mobile app for support.
Control lights within six groups and 16 channels wirelessly (433MHz).
GodoxPhoto app works with iPhone or Android smartphones/tablets. Operates via VL series on Bluetooth.
Power anywhere without heavy baggage. DC power supply or V mount lithium battery. Produce the maximum output without heavy cords.
Put the light wherever possible without added bulk and weight of V-mount cells.
Comes with an antenna for included wireless remote as well as a Bluetooth antenna for the GodoxPhoto app.
Lightweight and compact with three different power sources.
Choose VL300, VL300, or VL150 for high performance and accurate color rendition.
Customer Reviews
For the amount you pay, customers say that this best LED light for photography is an absolute beast. It's very quiet and has a high output. You'll be using this light for heavy duty or light photography, and it will last you forever.
Best Light Under $300
GVM RGB Led Video Light
Our best LED light for photography under $300 is the GVM RGB LED video light. This light is not only inexpensive but also a hard worker, whether you need it for professional work or not.
Features & Specifications
The light's LED panel has a patch of lamp beads with one bead featuring a 3x brightness than the regulars.
Comes with 40W of outer power.
Includes an adjustable and sturdy light stand and locking mechanism.
Bi-color features allow color temperature from 3200K to 5600K.
RGB is adjustable with hue output from 0º to 360º.
Color saturation goes from 0% to 100%.
CRI 97 to restore and enrich color from the object for natural and vivid shooting.
The AC/DC adapter allows you to power the way you want to while shooting indoors.
NPF mount battery (not included) for outdoor shooting without power failure.
Made of aluminum alloy.
LCD digital display.
Multi-lights control function for multiple shooting solutions.
Aluminum 360 rotating U-bracket for improved lighting settings.
Customer Reviews
Customers like you love this best LED light for photography because it gives you a variety of lighting options without hassle. Operate the light to get the color and lighting the way you want shot. On top of that, setup is super easy.
Best Light Under $200
GVM 80W LED Video Light, Photography Studio Lighting Kit
Our best LED light for photography under $200 is the GVM 80W LED video light and studio lighting kit. For under $200, you get a whole kit to ensure you get the most professional photography.
Features & Specifications
The LED light comes with a spotlight dimming range of 0% to 100%, 5600K color temperature, and CRI (color rendering index) of 97 for natural skin tones and realistic portraits.
Equipped with standards Bowens flexible mount for different mounting types. They include lampshade, softbox, soft umbrella, and more.
Comes with a light angle control hand grip for 180° rotation so you can get all the angles you want.
The built-in heatsink and built-in fan cooling system mean better heat dissipation. Even in complex shooting environments that might cause overheating.
Light softening system with a softbox to direct light and remove any shadows. The result is perfect shooting without flash, which protects your eyes and creates perfect indoor shooting.
Lightweight, portable, and compact so you can carry this light anywhere.
Anti-collision foam prevents product damage while on the go.
The lamp holder is made of strong aluminum alloy.
Customer Reviews
Customers like you love this best LED light for photography because it is a bargain and does the job of a professional light. Customers love that there's an included softbox so you can fill up the room with soft light.
Best On-Camera LED Light
Aputure AL-F7
Our on-camera pick for best LED light for photography is the Aputure AL-F7. With natural and pristine color, you get an optimal output for the most professional photos.
Features & Specifications
Natural, pristine, and a strong output of 14000 lux at .3m.
Includes a lifetime of 100,000 hours.
More color temperature choices for all kinds of shooting situations.
Maximum output for perfect daylight at 5500K.
Multiple supply methods means you can power this light with a Sony F/FM/QM series battery charger, D-tap, or USB type-C.
OLED display with remaining battery life display, color temperature, and brightness settings display.
Portable and lightweight at just over a half a pound. You can carry this light around in the included canvas bag.
Comes with a ¼ screw thread and hot-shoe mounting options on three sides.
Customer Reviews
Customers like you love this best LED light for photography because it is well-built yet light enough to carry around. Additionally, you can shoot professionally and the light will not fall apart. Everything is secure for the best quality of shooting.
Honorable Mentions
GSKAIWEN 180 LED Light Photography Studio LED Lighting Kit
Our next best LED light for photography is the GSKAIWEN 180 LED photography studio lighting kit. This kit has multiple uses, whether you are shooting photography or videography.
Features & Specifications
You can go from still photos to video with the most pristine lighting.
US sign lighting, unique light design, soft light, accurate color temperature, white color display, and LED ring light quality for crystal clear photography.
Perfect for fill light, shoot still light, and video.
Comes with a one year manufacturer limited warranty and customer support that is top-rated.
Customer Reviews
Customers like you love this best LED light for photography because it is lightweight for traveling and assists with taking the perfect photos. Get the right amount of brightness to take professional photos or video.
Aputure AL-MX
Our next best LED light for photography is the Aputure AL-MX. An upgrade from the AL-M9, this LED light offers natural and clear color for professional photography.
Features & Specifications
CRI and TLCI of 95+ and a wide 120° beam angle with outputs of 3200 lux at .3m.
2800-6500K wide color temperature means adjustable temperatures to fit your needs.
Bonus boost option goes above and beyond at 30% of maximum brightness and operates at 60-second intervals.
Aircraft-grade aluminum means its built of durable metal.
Comes with an extremely efficient heat management system.
A ¼ screw and universal cold shoe mount. You can install the light on cameras, light stands, and more.
128 SMD LED bulbs.
The panel is credit card sized and is light.
Comes with a built-in lithium rechargeable battery and USB type-C charging port.
Last from one to two hours at full power and four hours at minimum power consumption.
Customer Reviews
Customers like you love this best LED light for photography because it is very small, bright, and well built. You'll love the quality of the light as well as its capabilities.
LitraTorch New 2.0 Waterproof Dimmable 16-LED Light
The LitraTorch new 2.0 light is our next best LED light for photography. It's waterproof and dimmable, making it your next photography companion.
Features & Specifications
Comes with 16 LEDs for 5700K, an 80° light angle, 80 lumen LED, and one-touch operation.
Includes three brightness levels of 100, 450, and 800, and stroboscope mode.
Comes with a blended and smooth lux beam with no center hotspot.
Comes with a micro-USB charge port cable.
Waterproof up to 60 feet.
Customer Reviews
This best LED light for photography is loved by customers because of its excellent functionality. You get multiple options for connecting to a tripod. You can even connect to a metal surface with the included magnet.
Lume Cube 2.0
Finally on our list of the best LED lights for photography comes the Lume Cube 2.0. This light cube gives you professional quality light, adjustable brightness, and bluetooth connectivity.
Features & Specifications
Daylight balanced 5600K, 95_ CRI, and a diffused beam angle of 80º means you get the most pro-quality light.
Control brightness in 10% increments either up or down with manual adjustable brightness levels.
It's Bluetooth connectivity lets you control your Lume cube wirelessly on the Lume-X app on your iPhone or Android.
The aluminum housing is durable and offers waterproof lighting up to 30 feet.
Comes with a DSLR mount, modification frame, softening diffuser, and warming gel.
Customer Reviews
Customers like you love this best LED light for photography because it works well in low light scenarios. Shoot interviews or closeup detail shots. You'll love how its battery charges easily in minutes and it's effortless to use.
FAQ: Best LED Lights for Photography
Are LED lights good for photography?
LED lights are designed for studio lighting and video use. Because most video work is done closer and requires less lights, smaller LED bulbs work better for low-output scenarios.
Which is better: cool white or warm white for photography?
It depends on the look you are going for in your photography or videography. Warm can look more warm and inviting. While cool white is more crisp and clean – perfect for a clinical shoot.
What is LED lighting in photography?
LEDs are compact, bright, and energy-efficient lightbulbs that have replaced incandescent lighting as well as fluorescent lights. LED lights keep costs low and produce quality photo and video with its precise brightness than ever before. These LED lights can be controlled in photography to manipulate scenarios and get the best results.
Final Thoughts on Best LED Lighting for Photography
With so many lighting options, LED lights are your best bet for accurate control in photography or video. Hopefully you found your match for the best LED lighting for your photography.