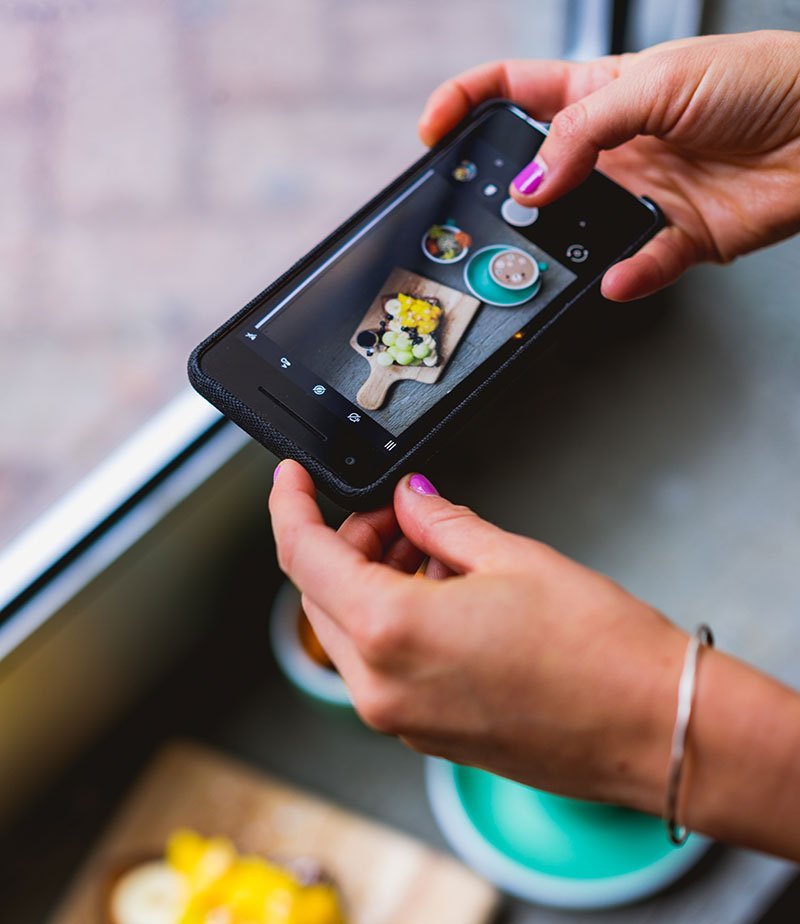 Most photographers don't have time to roam around with their laptop. As a photographer, you want a way to edit your photography on the go. With there being hundreds of photo editing apps available in your app store, where do you start?
Bloggers, photographers, and hobbyists alike can rely on these helpful photo editing apps on their iPhones or Androids.

The Adobe Lightroom CC app tops our list as it is the go-to for photographers on desktop and mobile alike. You can use the Lightroom app for free with certain capabilities. You can also purchase a subscription for around $10 a month. This app is available on both Android and iOs. Of course, you will get the full functions of syncing to your desktop if you purchase a subscription. We love this app so much because it is a fully-featured photo manager and editor. You can do anything with this app, from using presets to watermarking.

You probably have seen #VSCO all over the place on Instagram. That's because their photo-editing tool makes images look like film. Pretty cool, huh? The app is also free with basic capabilities. Pronounced "Viz-Co", you are open to tons of cool filters. VSCO even allows you to purchase presets. This app makes our list because you can join a community of VSCO photographers, which makes it more than just an editing app. This app is available on iOS and on Android.
Snapseed is a photographer's fan favorite because it is free. The presets on Snapseed are some of the best you will get for free. And the editing tool exceeds and even competes with the Lightroom app. You can undo any edits easily if you were to make a mistake, making this one fool-proof for any novice. You can get this editor on iOS and on Android.

The Adobe Photoshop Fix app is completely free on iOS and Android. This app makes touch-ups easy. It is especially helpful if you mainly do portrait photography. Once uploaded, the app will immediately identify where the subject's features are in the portrait. Adobe Photoshop Fix is filled with healing tools. It features a Liquify selection, letting you swell, warp, and twirl photos creatively.

If you have ever used Pixlr on your desktop, you know this photo editing app is top notch. Pixlr is a free editing tool that's easy to use and completely free. You can even style your images to look like they are done in pencil or sketches. And using the app's Auto Fix feature, you can easily balance out colors on your photos. Use the blemish and red-eye tools on Pxlr App to quickly touch-up your photos. Not only is resizing on this app easy, but you can share to Instagram, Facebook, and Twitter directly from it. The Pxlr App is available on iOS and Android phones.
There we have it, our top five picks for the best photo editing apps on iOS and Android. Any photographer can use all of these easily on mobile. We hope these apps help you edit incredible photos.