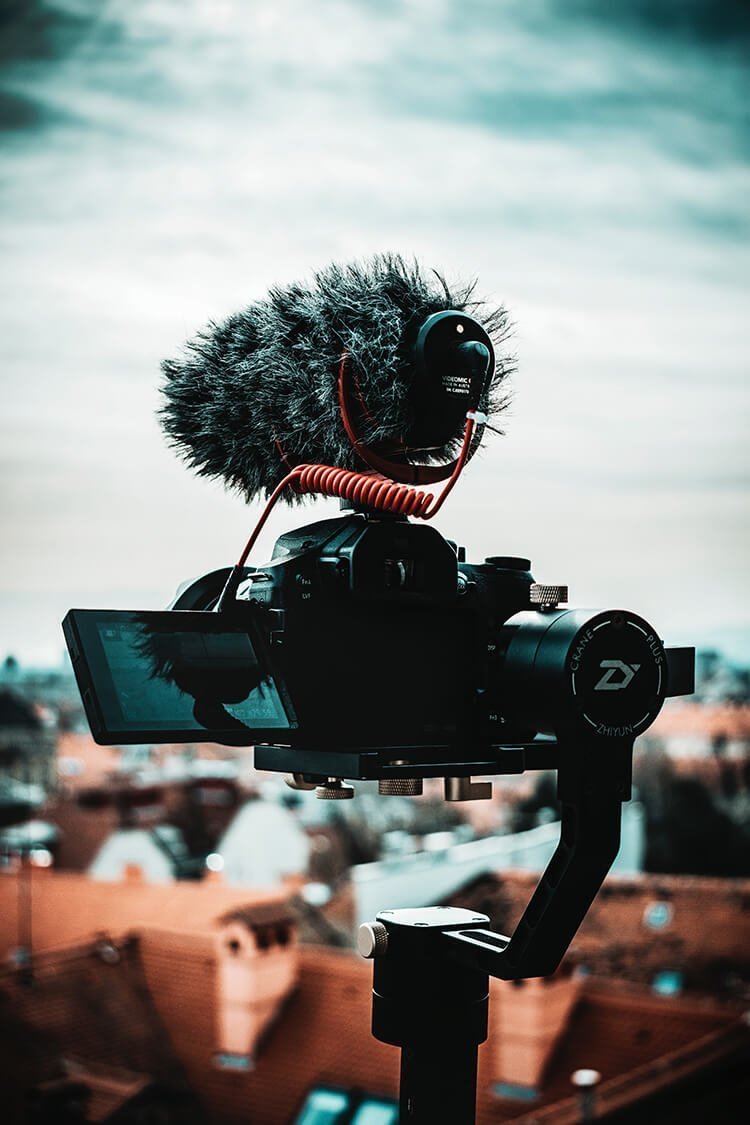 Are you looking for the best DSLR gimbal for travel but don't know where to start? Get started now with 5 these top picks from ShutterRelease. We've rounded up our favorites, each with their own capabilities. You can weigh your options based on your needs for traveling with a DSLR gimbal.
Let's get started with the best DSLR gimbals for travel on the market:
Zhiyun Crane Plus
The Zhiyun Crane Plus is a simple and easy DSLR gimbal. Reviewers love its quickness to balance the camera and its stability. Crane Plus can handle a load of weight, with a capacity of up to 5.51 Ibs. The Crane Plus handles a wider range of camera and lens combinations than the others. The Crane Plus is top on our list of best DSLR gimbal for travel for its MotionMemory feature. It allows you to set up advanced camera movements and then save them so it can remember them for the future. Point of View (POV) mode allows for more camera movement. It provides up to 45 degrees of synchronized motion on its roll axis.
Crane Plus is the best DSLR gimbal for travel because of its intelligent object tracking as well. It goes above and beyond to object-track via its phone app control. What's so cool about this best DSLR gimbal for travel is its NightLapse feature. It allows you to capture stunning star trails, moving nighttime traffic. And the passage of time over landscapes at night. The Crane Plus features a camera control cable for the camera and the stabilizer. It's great for taking a photo or zooming. It has dedicated APP-ZY Play. This helps to realize advances zooming of variety like panoramas or time lapse. A bonus? You'll get a full set of accessories such as anti-slip sweatband. And camera cables for controlling and charging.
Zhiyun Crane 2
 Check Price
The Zhiyun Crane 2 is a chart-topper DSLR gimbal for travel. Why? It's lighter than its predecessors. It comes with a follow focus motor, which can be pricey with competitors. The Crane 2 supports DSLRs, mirrorless cameras, and camcorders of up to 7 pounds. You can connect your camera to the gimbal via a cable, and adjust the focus using its thumbwheel on the handgrip. With the Crane 2, you'll find three levels of focus control. These enable you to fine-tune focus for the lens you are using. It is convenient and quick to adjust your camera's setting. The interface comparable found on many cameras. Not to mention, Zhiyun's exceptional customer service makes this one a great pick as best DSLR Gimbal for travel.
FlyCam HD-3000 24" Handheld Stabilizer
 Check Price
The FlyCam meets our list of being the best DSLR gimbal for travel for having Micro adjustments. And it's built exceptionally well! That price? It is a bargain. The FlyCam features an aluminum-made handheld stabilizer. It comes with a MicroBalancing technique, which allows you to balance set up with ease and precision. This is great for saving you time. Its top place can be adjusted on both the X & Y axis. And the quick release plate accepts all DV HDV DSLR video cameras. Its foam cushioned handle grip is attached to the 3-axis gimbal. It lets your hand move up and down, and side to side, isolating unwanted hand motions from the camera. Its vertical balance can adjust if you vary the amount of counterweight. Or change the length of the tool-less telescopic central post. A bonus is its foam-padded bag it comes with. This makes your DSLR Gimbal best for traveling.
FeiyuTech a1000 3-Axis Gimbal Stabilizer
 Check Price
Everyone loves the FeiyuTech gimbal. What makes it the best DSLR gimbal for travel is its battery life. It lasts a long time. Reviewers also found the app that comes with it helpful. And it makes it easier to be able to fully unleash the potential of the gimbal. This gimbal holds up to 6.17 pounds, making it on top as best gimbal for travel. It features an LCD touch panel for the easiest adjustments of follow focus, zoom, sensitivity, and more. It features a high-precision magnetic induction knob, allowing control of the camera. What's even better? The gimbal can be connected over WiFi to compatible devices! You can control photo/video capture, focus, zoom, sensitivity, and more. It's iOS/Android apps connects to your camera via Bluetooth so you can set up parameters. These functions certainly make the FeiyuTech gimbal the best DSLR gimbal for travel.
DJI Ronin-M Gimbal Stabilizer V3 New Version
 Check Price
This DJI Gimbal makes our list as the best DSLR gimbal for travel because of its stability. It enables the most professional results. Another big reason why we use this for travel is its incredibly compact and super light. It weighs in at only 5 pounds! So, it can fit in your backpack and you can take it anywhere. What's better? It holds the heaviest of weights at up to 8 pounds, exceeding others on our list. Set up on this gimbal is fast, and you can start shooting video in under five minutes. Need to capture tight shots? The top handlebars quickly twist off, minimizing its size and achieve different configurations. You can pack or unpack in mere seconds! The Ronin-M can stand up to rugged environments while you travel. This makes it the best DSLR gimbal for travel. But don't take our word for it, try it!