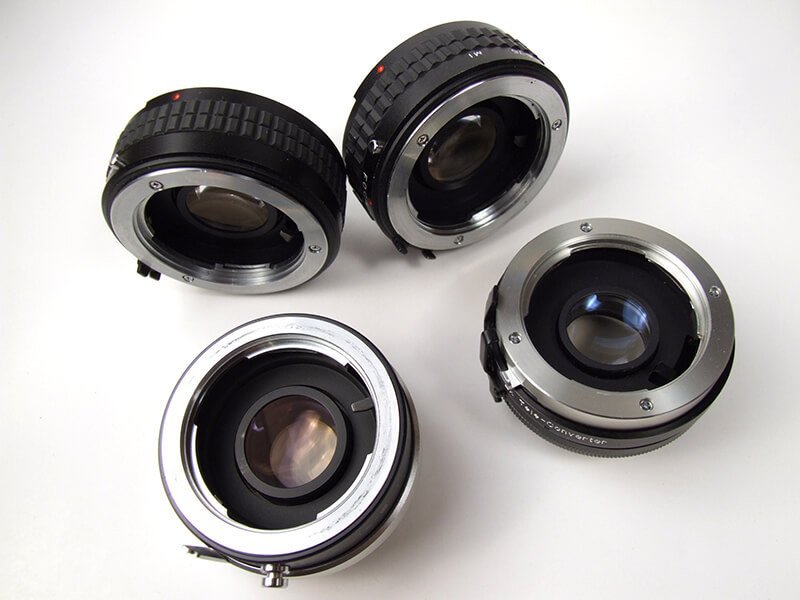 A DSLR Camera captures picture perfect moments. Sometimes that extra zoom is what you need to click a picture that's perfect.
Having the right lens in every situation would be the ideal thing for every photographer. Buying a new lens with the required features can be a rather expensive affair for those on a tight budget. One solution to this problem is getting a teleconverter. A teleconverter is a secondary lens. A photographer can mount the teleconverter between the camera and the photographic lens. With that, you get ready to put the lens to most use.
Using this add on, has its own pros and cons and this shows in the quality of the picture taken
Some of the positive things about a teleconverter:
They are a much cheaper option than what it would cost to buy a separate long lens. A long lens helps zoom in on a particular feature of the subject to for shooting.
It is an amazing device to extend the effective focal length no matter with which lens you use it.
Longer lenses can sometimes be pretty huge to carry around. A 2X or a smaller device can save your back from some of the strain and damage that a larger lens could bring with it.
Facilitates Minimal Focal Distance
This device allows you to keep minimal focus length of the lens you are using. It lets you get closer in on a subject that is not very far away , especially when you don't have a macro lens handy.
Some shortcomings of using a teleconverter are:
The most important thing is that using a teleconverter will mean less light. This would also mean a decrease in the largest mum aperture. A large amount of light comes off the edges of the digital sensor during an exposure. The teleconverter magnifies the original image created by the lens. This makes only parts of the light actually affect the sensor.
Teleconverters usually increase the size and weight of the lens. It is difficult to keep the camera still while photographing. You may have to slow down on shutter speed and may also want to keep a tripod handy when using a tele-converter.
Depending from lens to lens. Teleconverters have a tendency to lower the speed at which your camera will focus. Though it may be a lower light issue. You may not be able to use the auto-focus feature while using a teleconverter if using a lower end DSLR camera. It depends on the camera compatibility.
You can say that using a teleconverter is a cheaper option. It is affective if you take pictures outdoors or with ample indoor lighting. You can get some amazing results if you want to blow up images later. But that also calls for your focusing skills to be spot on.