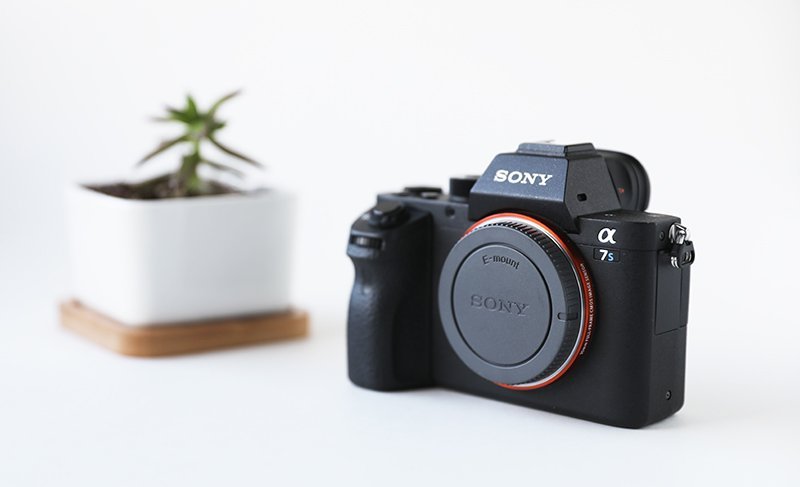 Professionals use both digital single-lens reflex (DSLR) cameras and mirrorless cameras alike. They each have their own quality and are versatile. And there are plenty of both available on the market. Which one is the best for you, though?
When making your decision between DSLR and mirrorless cameras, you want to look at the pros and the cons. Let's learn a thing or two about each today:
What is a mirrorless camera?
Want to know a little more about a mirrorless camera? First, understand how DSLR cameras work. Most camera makers, such as Canon, Nikon, and Sony share the same kind of industrial design. Light enters through the lens, bouncing off a mirror through a prism, and ends up on the viewfinder. A click of the shutter button gives you a mirror that flips up, allowing light to hit the camera's image sensor. There you have it: your photo! These existed before digital cameras. They were in film cameras due to it being a useful way to compose your photo before clicking to take your photo.
We now live in an advanced technologic world. Is a flip-up mirror necessary? No. That's why there's a whole new breed of cameras coming our way. They are making their way into modern digital photography. They're without the flip-up mirror, aka "mirrorless."
There are already many types of mirrorless cameras out there. Many have interchangeable lenses and single built-in lenses. And others have their own types of image sensors for niche product markets. There's even a chance you have a mirrorless camera in your possession: your smartphone! You don't have to worry about looking in the view-finder because you can see the preview of your image on your phone.
Did you know that you're using a mirrorless camera already? Shooting your DSLR in "Live View" mode, looking at the reach LCD screen for your shot. You've got it! You should know high-end mirrorless cameras even replicate traditional viewfinders. They don't reflect from mirrors. It shows you a small version of what's displayed on the back of the camera.

What are the benefits of mirrorless cameras?
There are benefits to using a mirrorless camera. Though we're not trying to sell you either, they each have their own pros and cons.
Size matters when it comes to DSLR vs mirrorless cameras. Mirrorless cameras are much smaller and weigh less. If you want to take your camera wherever you go, this one is for you. Your lens is going to be smaller too. You can fit several in your bag this way.
The viewfinder is going to be more accurate, too. Your adjusted settings are going to be the same as what you see in it. With traditional DSLRs, you don't know what you get until later. Mirrorless cameras use electronic viewfinders. It makes it so you can see the realtime aperture and ISO adjustments before you take the picture.
Here are some more bonuses to mirrorless cameras:
Focus peaking: being able to see the pixels in your image when focusing manually.
Quiet operation (no sound from a flip-up mirror). Longer lifespan due to fewer moving parts.
Lightweight and compact.
Better for shooting video.
Cons to mirrorless cameras:
Here are some things to reconsider when choosing mirrorless over DSLR or vice versa:
A shorter battery life: DSLRs drive power only when in Live View mode, mirrorless doesn't. Mirrorless can only get a couple hundred shots on one battery charge.
Fewer lenses and accessories.
Mirrorless does not match the speed of a DSLR and its focusing system when it comes to sports or wildlife.
Choosing DSLR vs Mirrorless Cameras
Mirrorless cameras have improved greatly over the past few years. Reaching the same capabilities as DSLRs. It will still take some time. It breaks down to what matters to you. Find the best camera for you and your purpose as a photographer. You'll know the best camera for you when you begin to use it.